If this email is reaching you, it is because you are still subscribing to news-to-use.com. I have stopped posting on NTU at the end of January and I am now publishing on BEARNOBULL.COM. Here's what you have missed if you did not visit BEARNOBULL.COM lately:
I was honoured to have you as subscribers to NTU. I would be delighted if you elected to subscribe to BNB. It only take 10 seconds:
Subscribe to BEARNOBULL by Email
Subscribe in a reader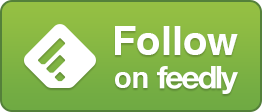 If you no longer wish to receive reminders like this, please unsubscribe from NTU.